Metro STL Homes, LLC
Real Estate Solutions for Fellow Investors
About
Our commitment to excellence starts with treating you and your transaction with the highest levels of professionalism and care. We know the busy lifestyle that real estate investors endure and we work hard to make the process of selling and buying a quick and easy one.
As one of the most trusted property sources for real estate investors in the area, we are humbled that so many choose us to join them on their journey. Let us lead the way and earn your business today.
Metro STL Homes, LLC is dedicated to the development of successful buying and selling solutions for real estate investors. Our expertise in all aspects of real estate allows us to have a large inventory of properties for sale at prices that are tailored to meet your goals.
We specialize in purchasing homes at a fair price and passing those savings on to other investors like you. Our team works hard to ensure that the purchase and sales processes are as easy as possible, while providing you with the most up-to-date details as our transaction develops.
With a wealth of experience in buying and selling homes under our belts, our team and network of real estate experts have handled some of the most complicated real estate transactions on the market today.
Whether you're looking to sell your existing investment property or are looking to buy a new investment, our goal is to make the buying and selling process an easy one and find a solution that works for both of us.
We approach every transaction with the utmost professionalism and care and are dedicated to closing your transaction in the way that's best for you.
Featured Property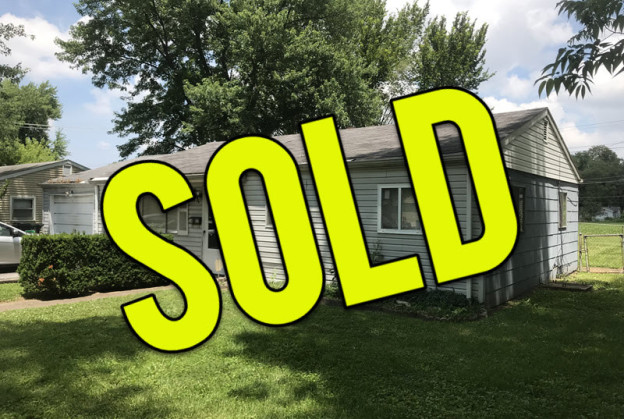 1403 Williams St
Cahokia, IL
Immaculate home that is SO CLOSE to rental ready! DESCRIPTION 3 bedrooms, 1 bathroom, 936 sq. ft. ranch style house built in 1960 is READY to start cash flowing BIG TIME! Beautiful newer kitchen and HVAC system! DEAL SUMMARY Est. Gross Income: $9,000 Est. Real Estate Taxes: $1,500 Est. Insurance: $780 Est. Property Management: $900 Est. Maint. & Misc.: $900 Est. Net Operating Income: $4,920 Net Return on Investment: 19.1%* *Includes projected $3,000 light, cosmetic rehab costs for a bathroom vanity, some flooring, and painting. CONTACT US TODAY FOR MORE INFORMATION! 314.626.0500 x107 [email protected]
Our Services
Testimonials
I bought my last investment property through this company! They were fast and fair and very good at communication so we always knew where we were in the buying process. I highly recommend working with them!
I highly recommend working with this company! The sale of my home was simple and fast. They were very good at communication so we always knew where we were in the selling process. Top notch!
I have been working with this company for years now! With hard work and timely communication, they made sure that it was a simple transaction. Highly recommend!
Recent Posts
Photo Tips For A Standout Property Listing

How do you get your listing from good to great? You take your shot… And then you take it again. I'm talking about pictures! As a real estate investor, I'm always surprised by the photos that agents, or other investors, choose to include with their property listings. Dirty mirrors, pet food bowls, and broken swing […]

What's Your WHY?

Before finding your why, building a business is just work… But once you find your WHY, the work has purpose. Around here, we talk a lot about finding freedom. For some people, freedom is their why. They just want to be free of many different things… their job, their boss, their time deficit, their financial restrictions. But for most people, finding freedom […]

What is a Home Owner's Association (HOA)?

A home owners association (HOA) is an organization that is put together by a real estate developer when planning a new development project. This management organization sets the rules and regulations of a community and is in charge of the upkeep of common areas within a development such as pools or landscaping. As a real […]